Please call 01617372322 to place your order.
Delivery and Collection Available.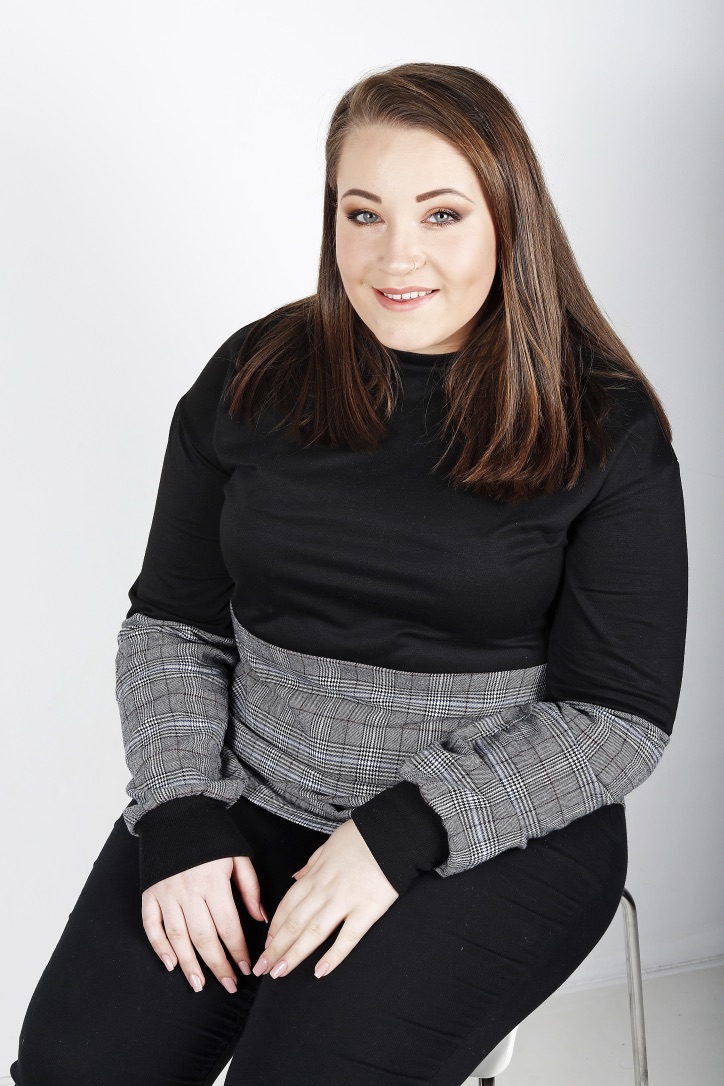 Our award winning florist has been supplying fresh florals to Manchester and beyond since 2006. Bethany a professional and qualified florist, became the proud owner in 2020 after being with the shop for seven years.
Flowers by Bethany is a modern, welcoming florist with a team who offer a first class service to whoever comes through the door. The team work to create exceptional designs for all occasions including gifts, weddings, corporate events and funerals.
Flowers by Bethany is one of Manchester's most sought after wedding florists, creating beautiful florals for wedding venues up and down the country.
With eleven years' experience in the wedding and events industry, you can have full confidence in Bethany to deliver stunning florals for your big day.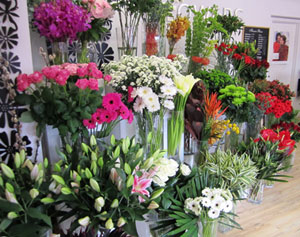 We have provided Wedding flowers for venues all over Manchester and Great Britain here are just a few examples :- Marriot Hotel Worsley, Place Hotel Manchester, Tatton Park Hall, Belle Epoque Knutsford, Great John Street Hotel, Didsbury House and King Street Town House, Peckforton Castle Tarporley, Midland hotel Manchester, Eaves Hall Clithroe, Mitton Hall Mitton, Mere Court hotel and The Mere Knutsford, Marriott Worsley, Statham Lodge, Sandhole Oak Barn, Rookery Hall Nantwich, Mitton Hall Clitheroe, Gorton Monastery and Thornton Manor.
Meet The Team
Name - Bethany
Position - Boss Lady
Fav food/drink - All the C's - Cheese, Cake & Cocktails.
Fav season - Spring - I just love all the delicate seasonal florals in spring.
Fav Flower - Matricaria & Stocks (Odd choices I know)
Random fact about me - During my teen's I was part of a synchronised Ice skating team and became British champions! (But I 100% hate the cold!)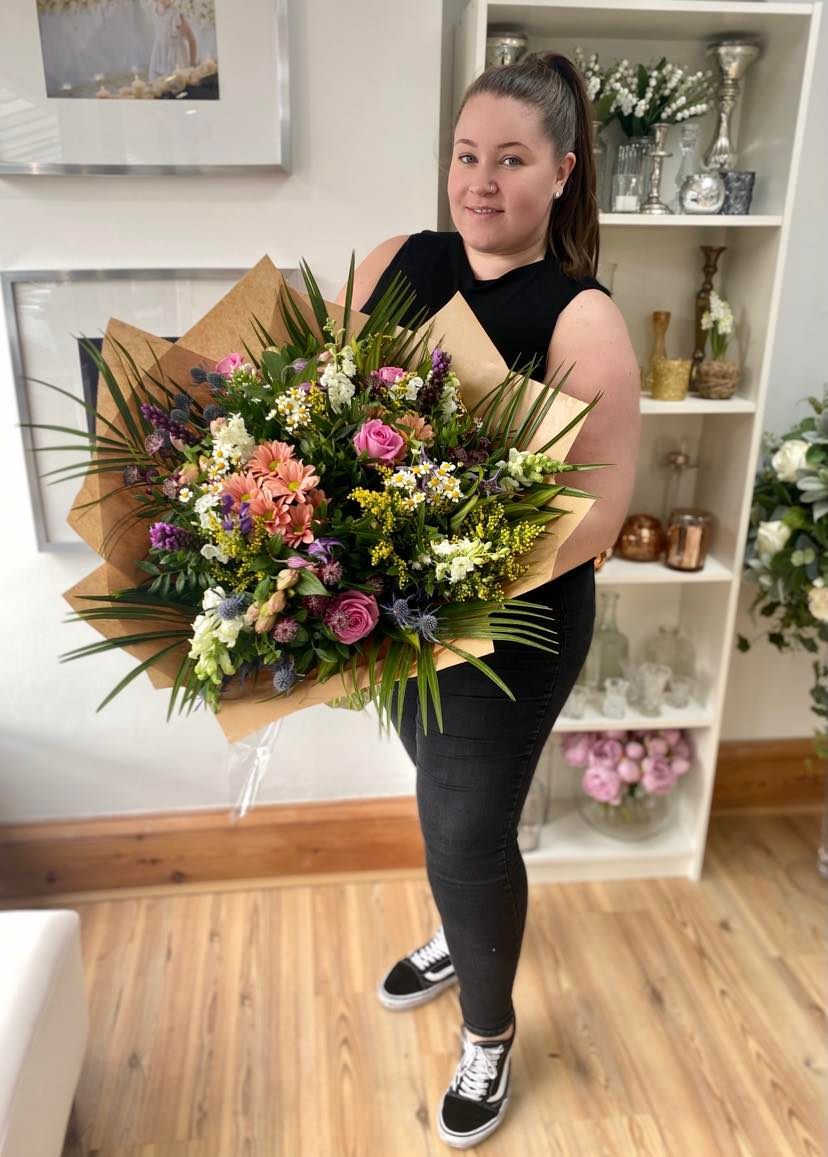 ---
---
---
Name - Alycia
Position - Apprentice Florist
Fav food/drink - A Large glass of Red with steak & chips, no better combo!
Fav season - Summer - Everything is better in summer, Love a good BBQ!
Fav Flower - Delphinium
Random fact about me - I was an extra on the TV show Ted Lasso, but they needed to cut the scene in case I became star of the show!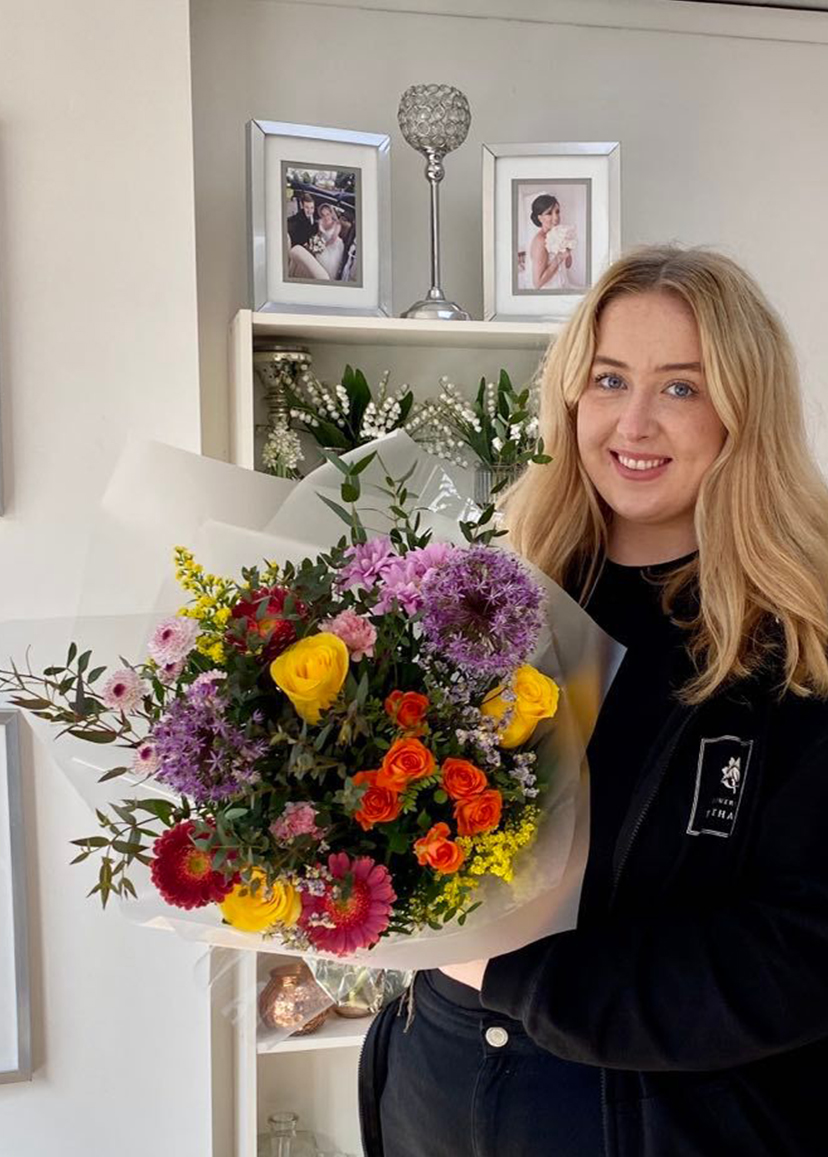 ---